The KIDS RUN on December 09th, 2023 is a part of the The 6th Edition of the Techcombank Ho Chi Minh City International Marathon, and is an event for young athletes from 5 to 14 years old to compete in one of two distances: 1.5 Km & 3 Km.
We believe that this is not just a simple sporting event – this is an opportunity to stimulate the spirit of healthy competition in children. Participants also have the opportunity to meet other kids with similar mindsets regarding being physically active and leading healthy lifestyles.
Embracing the theme "I am my hero", this year's KIDS RUN will support our beloved angels to individually join and finish the race themselves on December 10th, 2022.
Running without parents and guided by nearly 100 volunteers and security personnel, KidsRun participants will enjoy the freedom and build confidence of running independently and amongst their peers on a fully closed and monitored out and back course. This new format, which we have successfully implemented in our recent Hanoi KidsRun and Phu Quoc IRONKIDS events will apply to both the 1.5Km and 3km events.
Kindly save the information below for the KIDS RUN!
CHECK-IN PRODUCE AND RACE-KIT PICK UP
In order to make the check-in procedure shorter and easier on-site, we would like to introduce the online e-waiver as follows.
Parents have two options:
Option 1: Sign an online e-waiver then pick up BIB and race kit with your children at the event. This new check-in procedure is 4x times faster than the normal process. Parents fill their information on the website.
Option 2: Sign the offline e-waiver and do the check-in as normal. It will take longer to line up at the event check-in counter.
(*) Note: Parents will pick up the race-kit with your kids at the event

DISTANCES
1.5 KM
This distance is suitable and easy for kids aged from 5 to 10 years old who are trying a run for the first time. Inspire, and give your child some positive energy.
3 KM
A more challenging distance for young athletes aged from 7 to 14 years old. A true sense of accomplishment is awaiting your child at the finish line!

EVENT HIGHLIGHT VIDEO

PARTICIPANT'S BENEFIT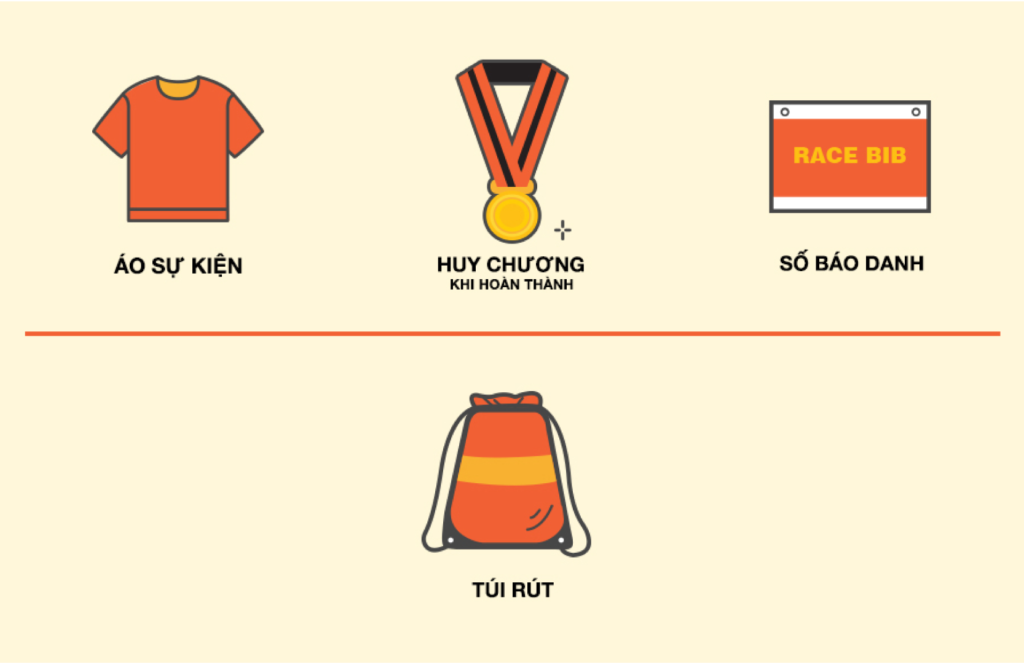 EXCELLENT HEALTH IS THE BEST PRESENT
FOR OUR KIDS