The weather forecast shows that the rainy season in Saigon lasts from May to November, but at this time, the weather in Saigon is like a princess, early in the afternoon and rainy. So save 5 tips for running in the rain below to keep you healthy:
1. Wearing a baseball cap when running under the rain will help you limit your face burning pain when raindrop falls on your face.
2. Wear the right shoes: Wearing running shoes that absorb water will make your steps heavy when it rains. Wearing running shoes with a light, ventilating upper will dry faster when the sun returns.
3. Prevent Chafing: Chafing can happen during any run, and being in the rain will only make it worse. If you're running long distance, spread Body Glide or Vaseline on parts of your body where you typically chafe or get blisters, such as your feet, inner thighs, underarms, sports bra lines (women), and nipples (men).
4. Bring spare socks to change, this will make your run more comfortable, keep your feet warm and prevent blisters.
5. Bring a Rain Jacket: Try to bring a lightweight raincoat and avoid ponchos if possible.
Finally, don't forget to change clothes at the end of the run. When you wear wet clothes for too long, you run the risk of hypothermia, a sudden drop in body temperature. So, if you join the Marathon, bring an extra set of clothes and send it to bag drop area of ​​the Marathon so you can change into dry clothes when you finish the marathon. Coming to the Techcombank Ho Chi Minh City International Marathon, athlete's safety is a top priority, so we are always prepared when storing things, as well as equipping medical stations with a team of doctors for any situation.
Are you excited to join us to mark the "superior 5-year milestone" on the city's beautiful runway and win proudly at the end of this year?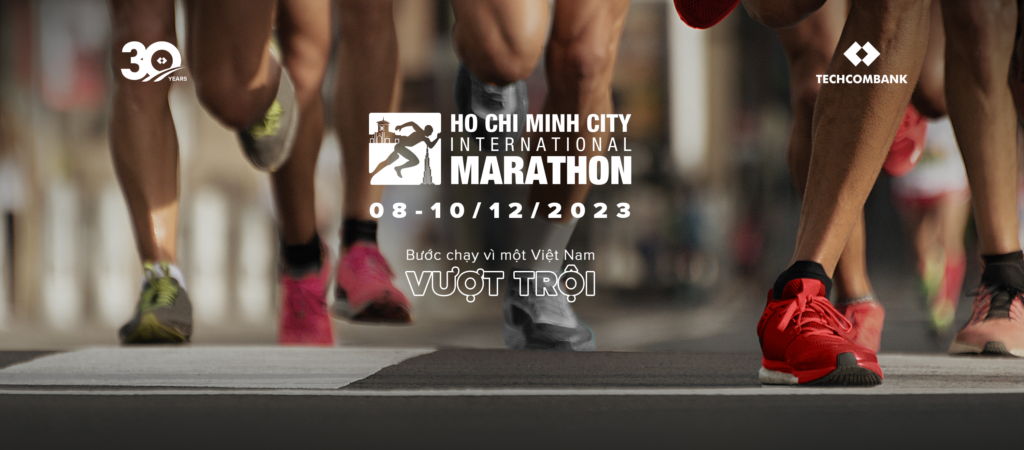 View more: